Experience a Rejuvenating Skincare Journey with Altera Vitae
Altera Vitae, derived from the Latin expression for 'other/second lives,' embraces our philosophy of transformation. Our commitment is to deliver stimulating and invigorating skincare products, meticulously crafted with the utmost quality natural ingredients.
Mindful of the impact on your body, mind, and the environment, we proudly present our collection of all-natural skincare products. Explore the exceptional features that make us stand out:
100% Natural Ingredients: Immerse yourself in the power of nature's finest for radiant skin.
Cruelty-Free Formulations: Rest assured, our products are never tested on animals, aligned with our ethical values.
Eco-Conscious Packaging: Our commitment to sustainability means recyclable or reusable packaging that cares for your skin and the environment.
Suitable for All Skin Types: Embrace the inclusive nature of our products, designed to cater to the unique needs of all skin types.
Elevate your skincare routine with Altera Vitae's transformative products, and embrace a revitalizing journey for your skin's second life.
Blog
When it comes to achieving radiant and healthy skin, a green clay mask can work wonders. Among the many options available, Altera Vitae's Green Clay Mask stands out as a skincare gem....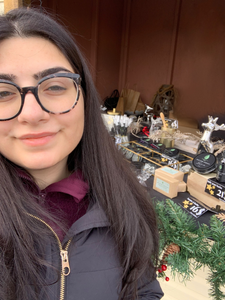 « Les cosmétiques et les soins me passionnent depuis toujours... » - Lisez la suite de cet article de Myriam Paquette, rédactrice pour Le Panier Bleu ici :)